Bio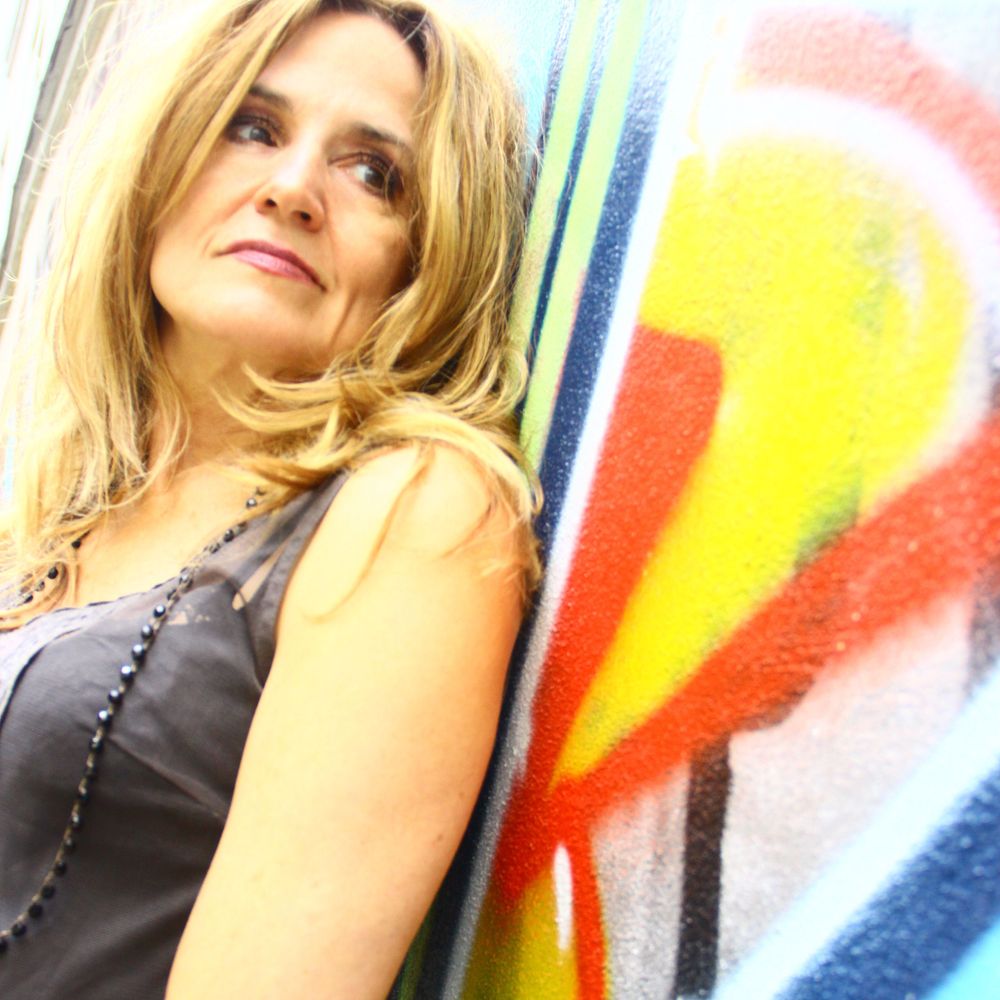 Diane Jobe
A life of singing
Diane Jobe has been molding an expansive American singing career for three decades.  Born in blue-collar Columbus Ohio to a secretary and a railroad man, she grew up in a struggle for family stability and happiness.  She was a skinny kid that matched up to others by intentionally speaking in a lower register.  One constant however, was song: she daily sang country classics during household chores with her mom and developed a unique and brilliant talent in singing.   As she grew up, singing was both her joy and her goal and that voice, oh that voice, matured into the husky, powerful and unforgettable musical presence that has hammered out thousands of shows to mesmerized audiences in blues clubs across the country.
Jobe started her horn-driven band in Knoxville Tennessee in 1998 with husband/manager/trumpeter Bobby Hancock.  They had a brilliant formula: The Diane Jobe Band would feature Diane's singing with the best all-pro musicians who each brought definitive instrumental voices and a readiness to read Jobe's musical charts of complex blues with tight and dynamic horn arrangements.  Jobe and Hancock moved to Denver in 2010 and, as they did in Knoxville, have built a "powerhouse" of a blues band with tremendous musicians.
Jobe is a gifted songwriter who writes about her life with an especially honest and refreshing theme of triumph over bad relations and other adversities.  Her inspiring originals have been released in two impressive albums:  "Push on Through" which was recorded at Southern Sound Studios in Knoxville, TN and "The Book of Jobe" which was recorded in Denver, CO at Mighty Fine Productions. 
Jobe's shows are exuberant celebrations of live performance.  Each night she exudes a level of joy that few can match: it seems like each show is the best one she has ever done.  On stage her mesmerizing moves and an extraordinary ability to connect with her audience keeps them there and brings them back.  Jobe plays a steady diet of  3-set-4-hour marathon shows, the kind where the band brings the sound system, sets it up and tears it down.   Somehow it seems that the blues is supposed to be this way: this art, and what it brings, is hard-earned, but in Jobe's case, a life of dreams.